Alright, last time the boys wouldn't eat their eggs, So I tried something that seemed to work-egg sandwiches. But not just any egg sandwich- Carter was the one to poke a pretzel stick into his sandwich and it stuck- thus, giving me the idea- a 'happy birthday sandwich.' They both love to sing that song so I'll try anything once! This kind of playing with food is acceptable around here as long as you eat!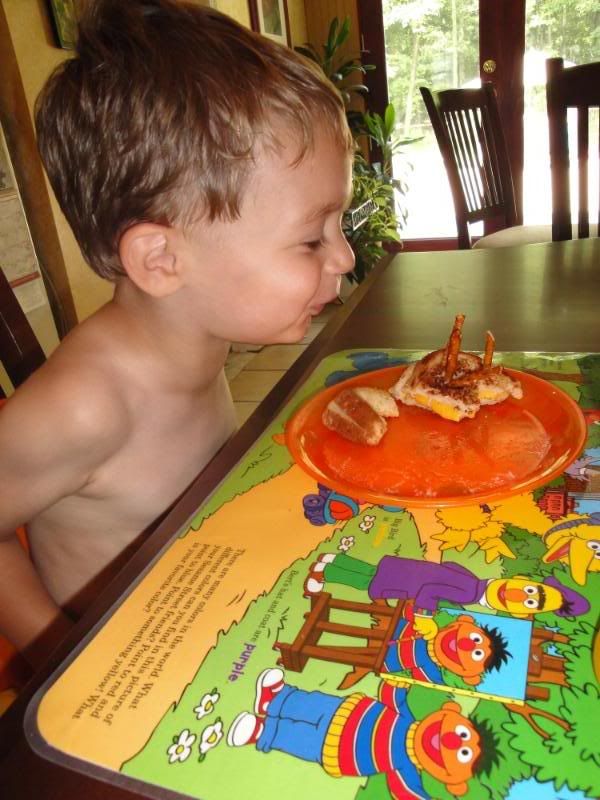 Gavin pretending his sandwich is 'happy' (his word for cake)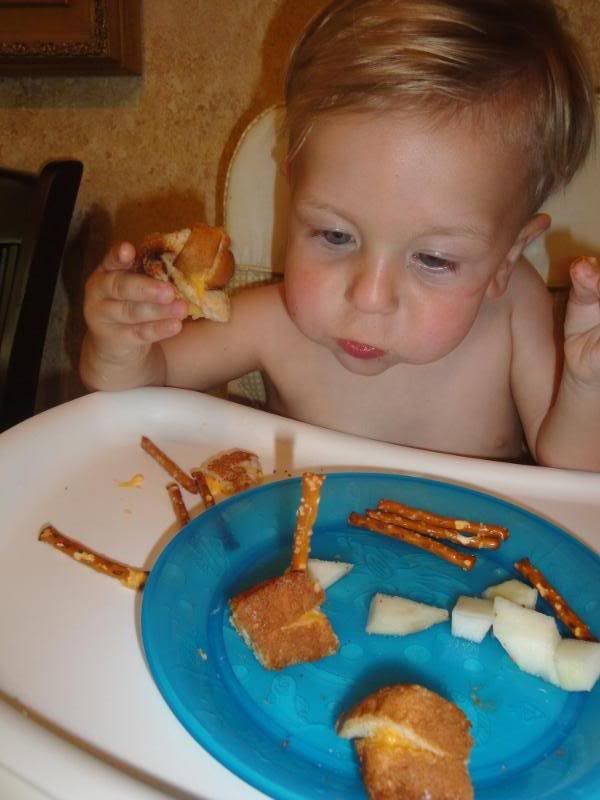 Carter blowing out his 'candle'
I've also concluded that the more independent the eater, the more willing they are to try new things. I usually load their plate with a little of everything and hope they accidentally pick up something 'good for you' on their way to grab a piece of fruit or bread- it's happened before, but now their little fingers have a direct brain connection and it must tell them that whenever is waxy, green, orange, squishy, or hard- the fingers automatically release it. Darn that brain sometimes!
But now I've tried letting them take a spoonful of every bowl on the table and put it on their plate, they love to scoop and pour at this stage too, and they seem to have a little bit of satisfaction since they worked to put it on their plate themselves. But, again, like any best laid plan, we'll have to see how long this lasts and then maybe I'll have to move on to them helping to actually prepare the meal and then see if the satisfaction of cooking holds true too.