What a man needs in gardening is a cast-iron back, with a hinge in it. ~Charles Dudley Warner, My Summer in a Garden, 1871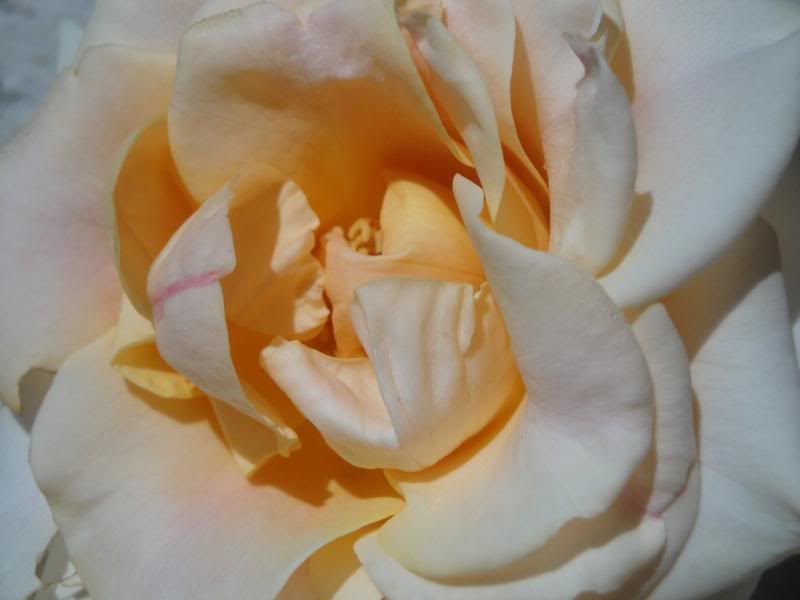 This summer has been a good one for the flower gardens surrounding the house; big blooms and great re-growth! I've tried my best to keep up with the weeds- when I get the $$ I'm definitely having a company come out to put down the matting to block weeds- it would take me forever and I don't have that kind of time to take away from being w/ the boys- keeping up with the weeding, pruning, feeding and watering is enough for me!
But just this past week I've come across an abundance of creepy crawlers- the boys are enjoying discovering new bugs everyday!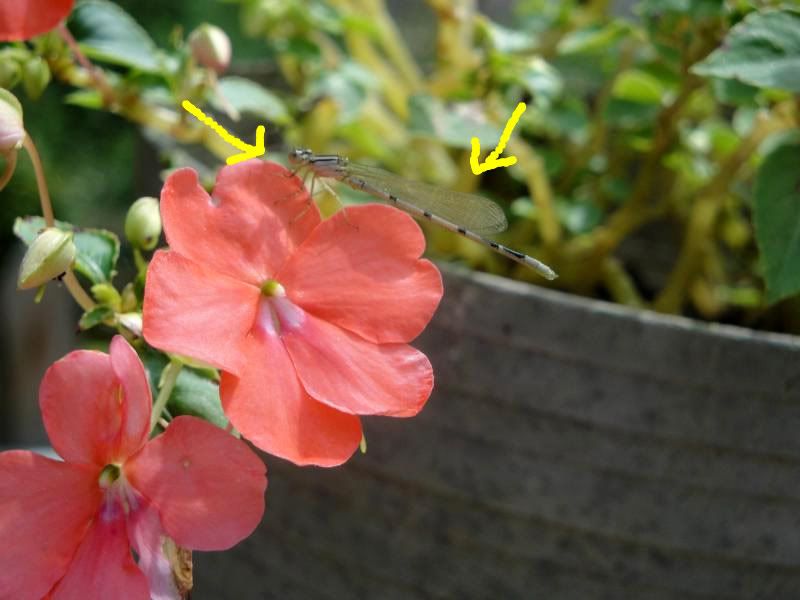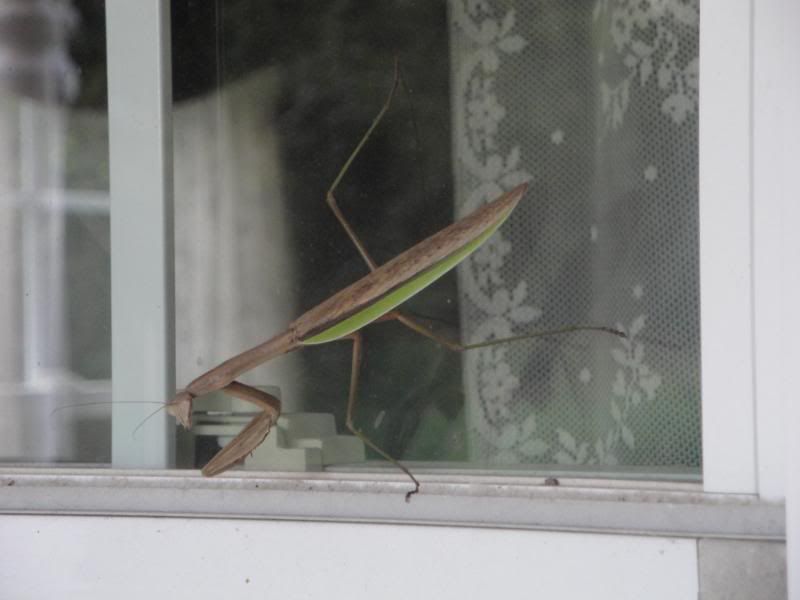 They've even taken over the new play equipment we have back there for the boys. So every time we go to play it's a ritual for Gavin to say "shoe" or "stick" when he sees a spider making the playhouse a home or a bee buzzing nearby.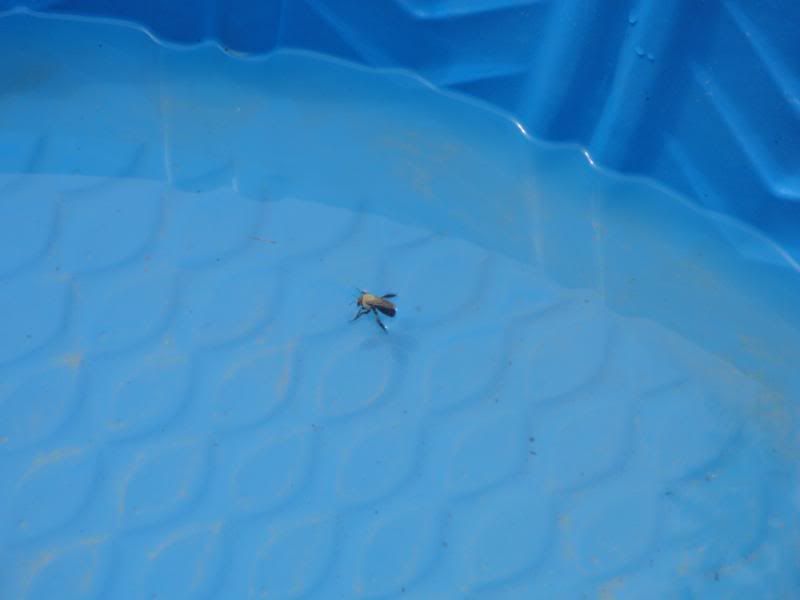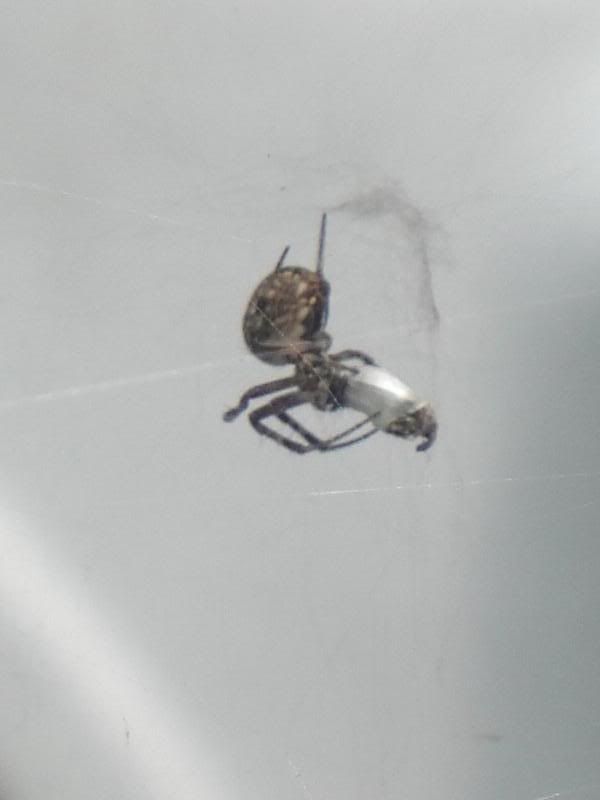 Don't get me wrong, I know spiders are great for the garden by catching pesky bugs (though I never see a mosquito being wrapped up for dinner!) but I can't stand them to be near me- let alone near the kids when they play. You never know what kind they are around here. Just yesterday I saw a clear and black striped one with hair and face that gave my insides the chills.... I think I'll have to invest in a picture book of bugs to know which ones are poisioness just to be safe.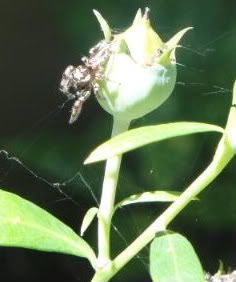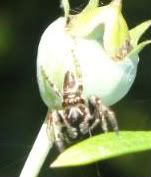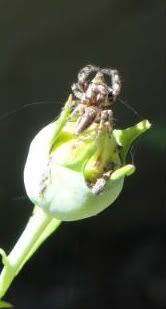 A herd of beetles also made a home in my rose topiary bush a few months ago. When I say a few, I mean 50 I've counted, procreating like they have Spring fever- ewww!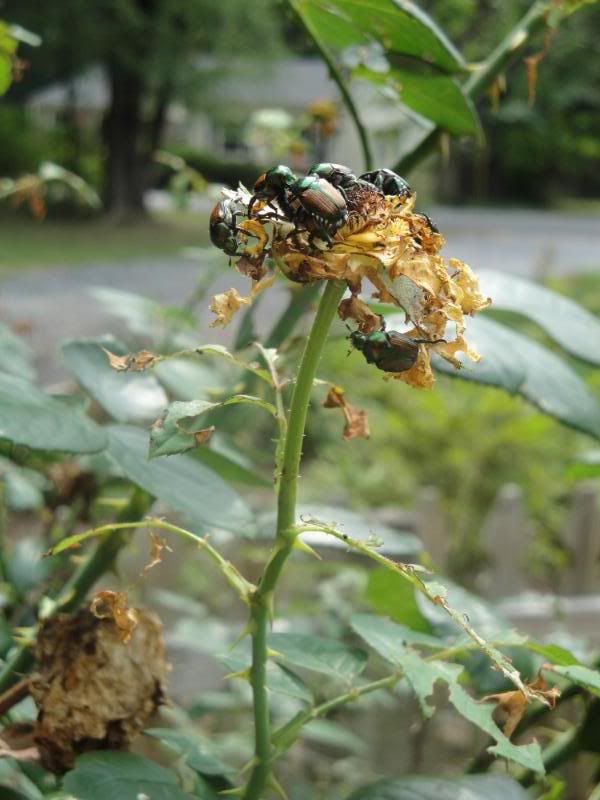 I think they, plus the spiders and fungi due to heavy rains here lately, contributed to the disease of the main part of the branches- double ewww!
This used to be the focus of that particular garden but now it's such an eyesore! I've tried my best at nursing it back with medicine and pruning but time will tell this little one! I did some research on roses and found some interesting tid-bits that'll I'll pass along if you ever come across these symptoms.
The three most common problems are black­spot, powdery mildew and Japanese beetles- of course it looks like I have all 3! Blackspot is a fungal disease and the primary problem that weakens roses. In arid climates, blackspot is uncommon. However, where nights are humid, you can expect to see black spots appear on the leaves, which will eventually wither and fall. Healthy plants with good natural resistance will survive small outbreaks, but highly susceptible plants need to be sprayed with a commercial rose fungicide; use as directed on the label. The video below is very informational as the Maryland climate is just the same.
This is the site I found the video on:
http://mygardeningpatch.com/?cat=16
Then if that's not bad enough another bush just being established this year looks like it too has a disease.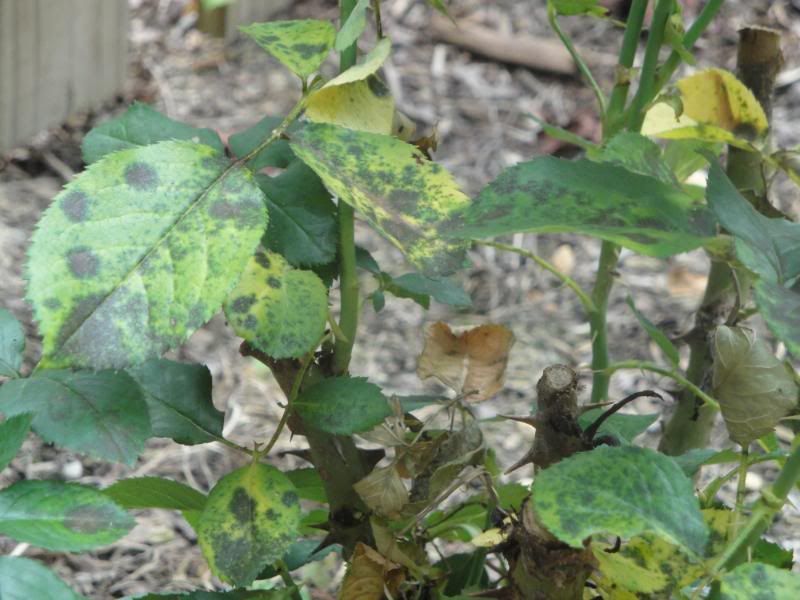 Man, between all the house duties, keeping up with the boys and taking care of the flowers, I'll never have time for a vegetable garden next year like I hoped!