Flowers... are a proud assertion that a ray of beauty outvalues all the utilities of the world. ~Ralph Waldo Emerson, 1844
Who would have thought a nature walk around our property could lead to a beautiful centerpiece to use for the holidays!
Ingredients:
1)Stamina to keep up with 2 toddlers running in 2 different directions
2)Bucket to collect nature's fallen treasures
3)Paper plate
4)Glue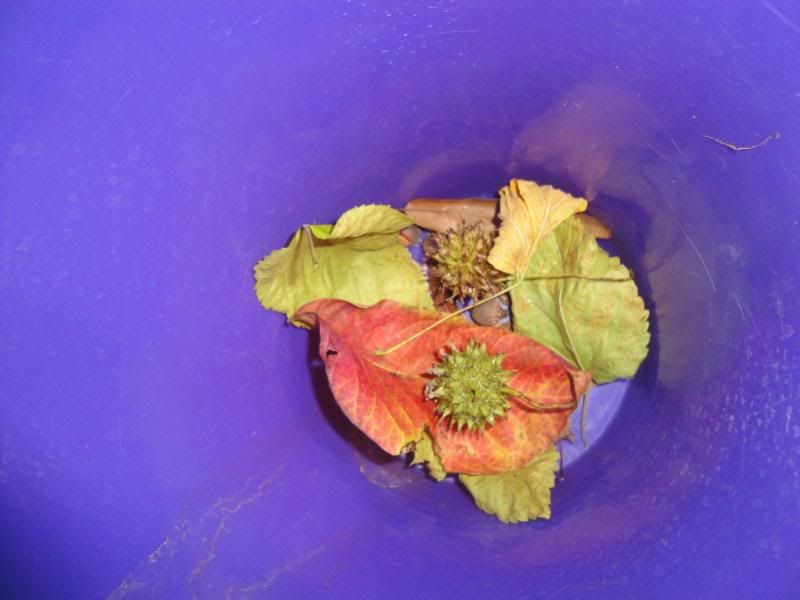 Mother Nature's Collections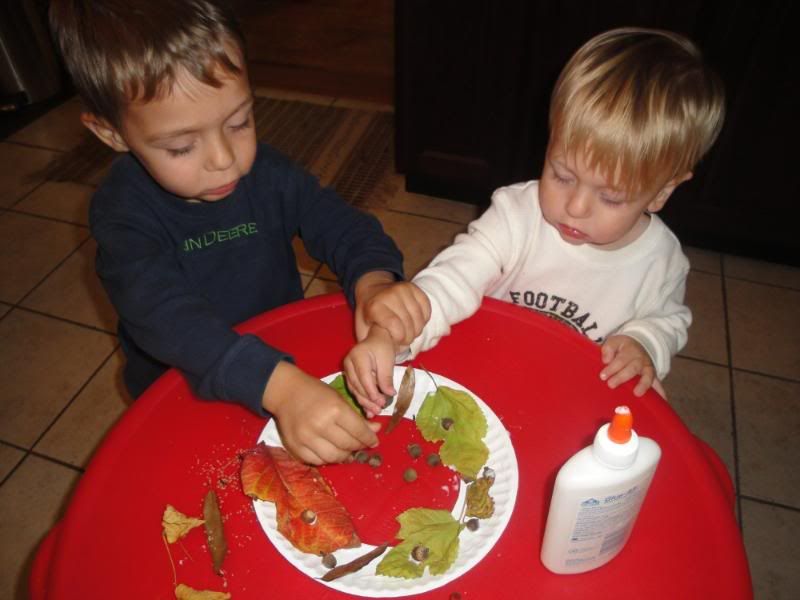 Glue on any old way,
Finishing touches....and...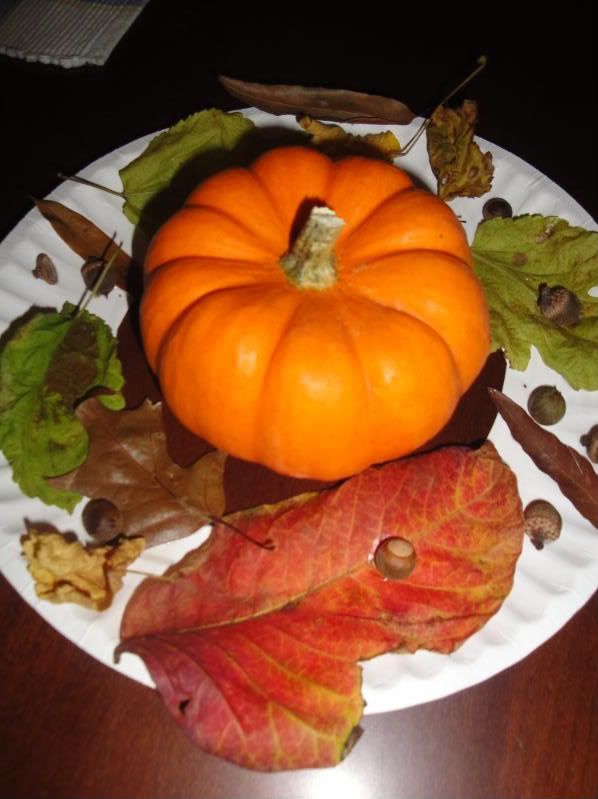 Ta-Da!!!