"Every gardener knows that under the cloak of winter lies a miracle."
Here in Maryland we wound up recieving around 23" of God's glistenilng snowflakes. The calmness of the snow, playfulness of the kids and the warmth of the pellet stove has been good medicine here lately.
The boys and I ventured out today and I swore that if I put Carter down he would dissapear! They didn't last too terribly long, only because they're little legs couldn't move. I'll have to shovel them a pathway, I guess like you would a dog to go to the bathroom. Mike has been out doing his snow patrol with good friends since early this morning and probably into tomorrow, so we'll be here having fun, keeping warm and taking lots of pictures for him to see when he returns.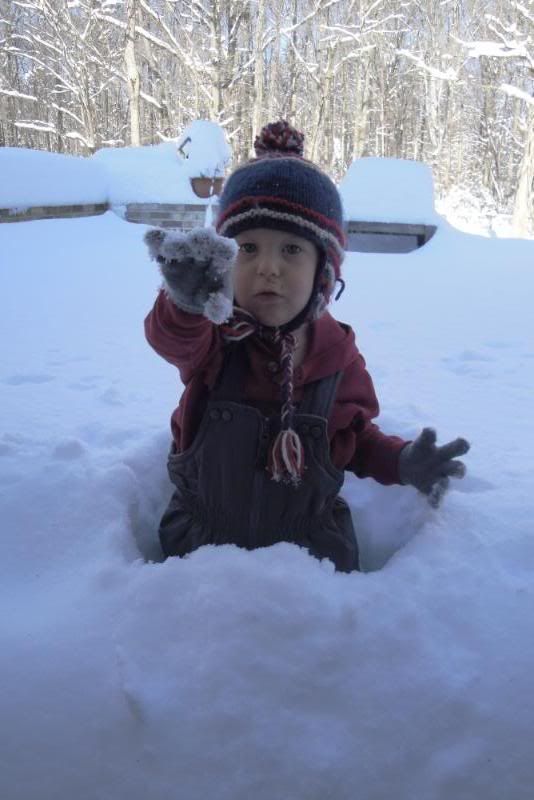 The only downfall is the aftermath that comes inside when you're done playing!