Flowers are without hope. Because hope is tomorrow and flowers have no tomorrow. ~Antonio Porchia, Voces, 1943, translated from Spanish by W.S. Merwin
The past few weeks have been a trying time but amidst all the anguish last weekend we were finally able to move everything up and actually sleep in our new bedrooms! The kiddos adjusted great and Mike and I are thankful to be sleeping on actual mattresses again!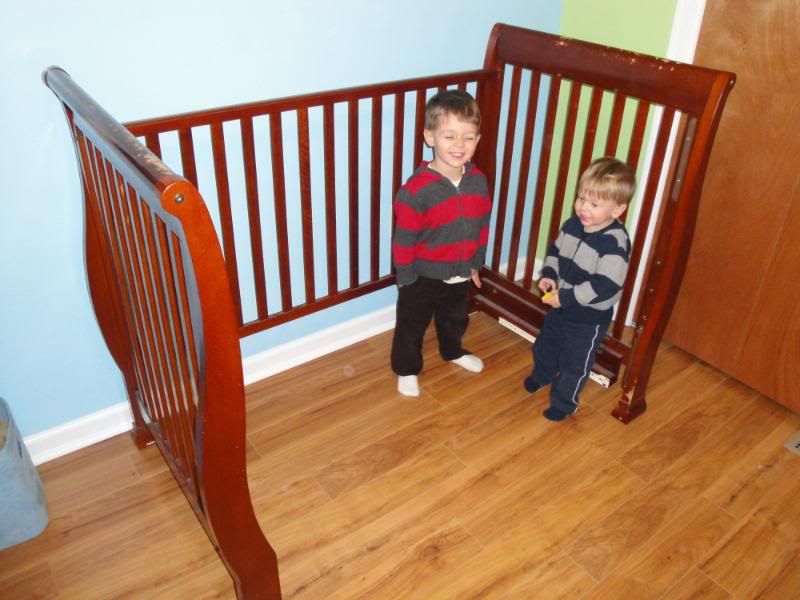 Putting Gavin's old crib together for Carter to use while Gavin gets a new toddler boat bed!