With daffodils mad footnotes for the spring,
And asters purple asterisks for autumn -
~Conrad Aiken, Preludes for Memnon, 1930
We started the day with the fire cheif and fire dog trick-or-treating at Grandma Thompson's house, the boys had so much fun showing off their costumes!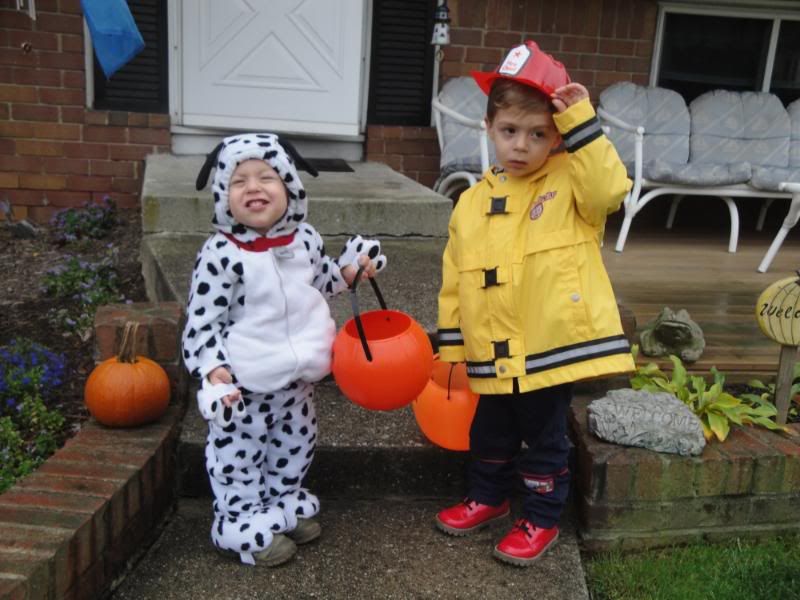 Couldn't have asked for a better time on our hayride with the neighbors this year, everyone seemed to really enjoy the new wagon the Talbot family so generously crafted! But boy are we spoiled now, riding in style is completly different than walking to each house as we had to do in Glen Burnie growing up!