If you carry your childhood with you, you never become older- Abraham Sutzkever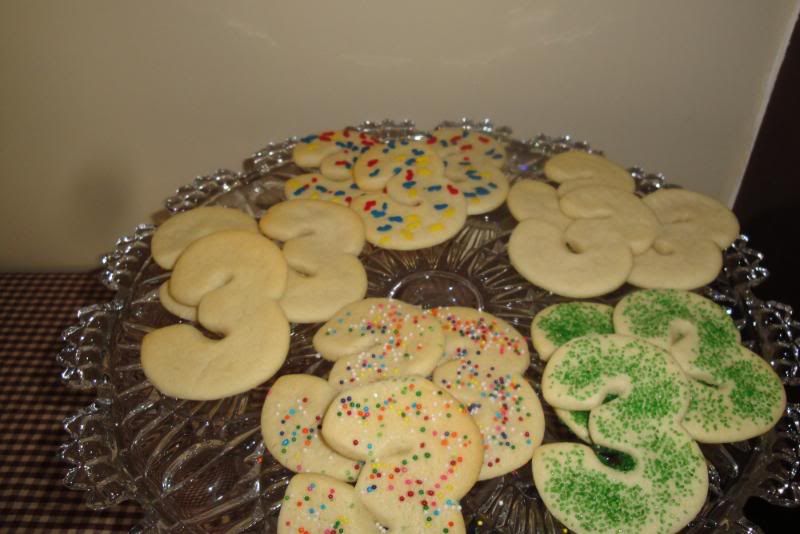 Here's the day before when both boys were helping to make the cake. They were good helpers... cleaning the mixer and bowl that is :)
Super cute idea I found in using Oreo cookies and melted chocolate for Valentine's treats! Made some for party favors and extras for neighbors with an 'It cool being your friend' message.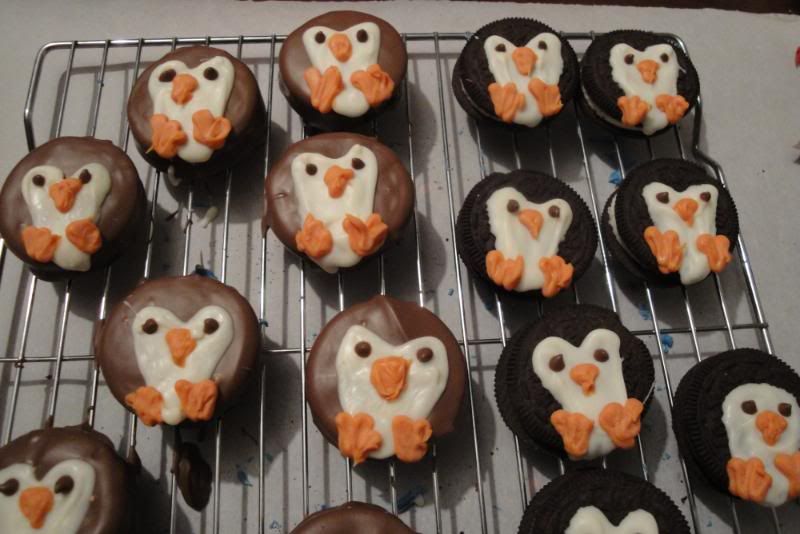 The finished flyboat cake. This was the first time I worked with fondant and it was fairly easy to use. It was the almost hour of kneading it from the color white to red that took alot out my hands though!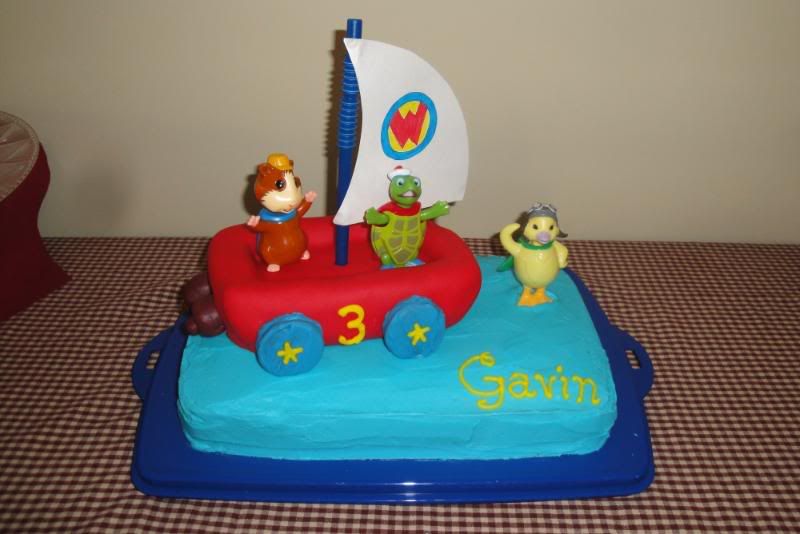 But it was worth every bit when Gavin saw it the next morning and thought it was his flyboat toy!
So after playing save the baby animals with stuffed toys, coloring the Wonder Pets, and playing with balloons, the only thing Mommy forgot was some celery to end a great day!
Happy birthday to my big guy!!!
Go Wonder Pets!