If dandelions were hard to grow, they would be most welcome on any lawn. ~Andrew Mason
I still can't believe my little guy is now making the transition to preschool! He is truly growing like a weed!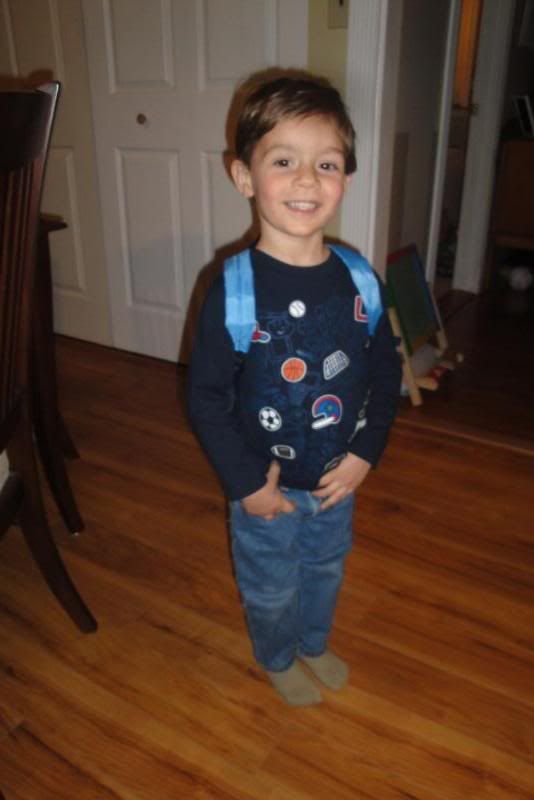 Getting him prepped the night before school, he was very excited about wearing his 1st backpack
The morning of, still pretty excited!
Of course little brother can't wait until it's his turn too!!!
We arrived so early the teachers were just arriving themselves :) At least it gave him time to get his barrings before I left him there!
He did an awesome job, tears at first but after finding a tractor and tow truck to play with he was in little boy heaven! I stayed out in the hall for 5 minutes to make sure all was well and then Carter and I left. I really felt like I was leaving a piece of my soul in the school and was really overwhelmed sitting in the parking lot! But I did get 1-on-1 time with Carter that I haven't been able to get so that was nice for the both of us! It made it all better when we went to pick him up and Gavin had the biggest smile, but I think I was just as glad to see him!
Here's to the fun of learning and making new friends!